Clubhouse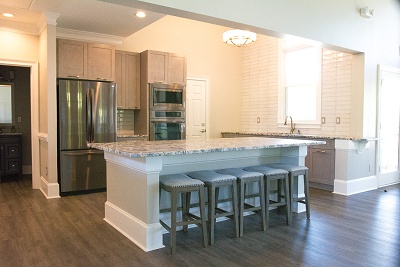 The DeerLake Clubhouse is a great place to have a gathering of friends and/or family. The cost to reserve the Clubhouse is provided at the bottom of this page.
Below are the steps to get to the eForm to reserve and/or obtain information about reserving the Clubhouse.

1. Go www.Deerlakeweb.com
2. Log into your resident account
3. Go Community Resources
4. Go eForms
5. Go Clubhouse Rental / Date Availability Form

The submission of the eForm kicks off a downstream process. You will receive a copy of your request via email. The Clubhouse is professionally cleaned after every event. This mandatory cleaning fee is included in the cost of the rental.

The Clubhouse Reservation system is managed by DeerLake's property management company, Access Management Group, Inc (AMG). You can view clubhouse availability on the Deerlake Website by selecting 'Events Calendar' and then select Clubhouse in the calendar drop down. All completed clubhouse reservations (payment and proper forms received) are reflected on the 'Events Calendar'.

You will still need to submit the Clubhouse Rental eform to confirm availability and then AMG will send you the necessary paperwork to complete.

Have a GREAT event!

Important Information
Hours: 7 am - 11pm
Opens: Year Round
Costs: $300 Rental Fee